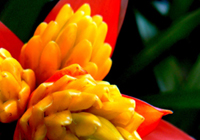 "Welcome to FloraConnect.

Are you looking for a
partner who helps you to
find the right course for
your ict-projects?

We are at your service!"
Choose for more efficiency in your company !!
FloraConnect® is thé system when it comes to effective automation solutions for the horticultural sector.
The combination of "old" and "new" wisdom based on years of experience in the flower and plant industry and the continuing development and application of modern ICT technology delivers a perfect mix.

Our concept provides, based on a flexible, no-nonsense approach, an effective business solution that offers continuously great advantages to our clients.

Many parties contribute to the realisation of this concept. It is this cooperation we see as one of the key factors for our success.
Connect to
FloraConnect
Online Server
User quotes

More and more growers and exporters explore the benefits of FloraConnect:


"Troublefree labeling, easy operation and a much improved workflow!"
We see great advantage in connecting with this system!
Fred Janssen
Managing director
Vida Verde Export B.V.